Bennett Michaels
---
bennmikett@musician.org
(904) 295-2183
---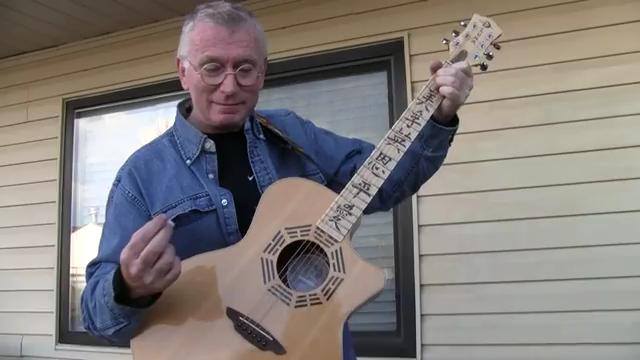 Experience:
Fourty years as an accomplished guitarist
accompanied by a wide vocal range ~

Bennett was also a professional touring stand-up comedian
voted one of Chicago's Top Ten comics by WGN in 1989

*Bennett recently played guitar for
the Legendary Drifters

performing music from the 50's to the present ~
specializing in Rock / Rhythm & Blues /Motown & Soul

House Band at Augustino's at World Golf Village
for two years in Saint Augustine,FL

House Band for the Bar None,
Saint Augustine from 2003/2006

Spent fifteen years successfully touring
clubs and colleges as a stand-up comedian
all across the country as well as Holidomes and Chicago's famed "Second City"

Enjoyed a year long run at the Music Theatre of Williamsburg:
*singer~guitarist~comedian~magician~
juggler~dancer~percussion*

Received TWO commendations while performing at Busch Gardens, Williamsburg

Spent two and a half years working for the
Mystery Dinner Playhouse
where Bennett was production manager for:
"Murder Rides Again" and "Talk Show Murders"
co-directed "Murdered by the Mob"
and directed "Who Killed the King?" & "Die Claudius"
while acting in each play as well

Performed Traditional Irish music in "Ireland" at
Busch Gardens, Williamsburg for the 2001 season

Listed as one of WGN's top ten Chicago comics 1989

Assisted Mr. Kevin Meaney as Video Editor
Has performed with:
Smothers Brothers ~ Drew Carey ~ Martina McBride

Four Tops ~ Charlie Daniels Band ~ George Wallace

Mark Roberts ~ Carrottop ~ Marsha Warfield

Judy Tenuta ~ Exile ~ Paul Gilmartin

B.J. Thomas ~ Bob Odenkirk ~ Greg Glienna ~

Frankie Vallee ~ Carla Felisha ~ Jeff Garlin

Margaret Smith ~ Mario Joyner ~ Emo Phillips

Eric Anderson ~ Susan Clark Band ~ Rick Levy

Trish Hutton ~ Eoghan Banks ~ Aisling McGee

Orlando Reyes ~ Ricky Conners ~ The Legendary Drifters

Steve Rudnick & Leo Benvenuti:
(writers of Space Jam ~ The Santa Clause)

John Powers:
(Do Black Patent Leather Shoes)

Played guitar for Pop Staples

Performed with Buzzy Linhart, the author of Bette Midler's signature song "Friends"
Radio and television appearances including:
The Oprah Winfrey Show - ABC
*comedy

The Don Vogel Show - WGN Super Station
*comedy

Dr. Demento's radio program
*featured recordings of original music

Guest appearances on radio programs nationwide
Theatrical Credits:
Appeared at Busch Gardens in "Ghosts of the Globe"

Appeared with Bruce Willis in "Picnic"

Grad of Second City Improv
---

---
"Take Me To The River"

"The Maker"

"Allverything"

* Click for SONGLIST *